Titleist has been around as a premium brand for golf balls for a while now. Any golfer with a bit of experience will surely recommend its wide range of golf balls to you. With their velocity golf balls, they've taken it a notch higher every single time.
Do you wish to know its features and specializations?
If so, you're at the right place. Read further as we explain every aspect of these velocity balls to you. Do you think selecting golf balls is intimidating and tricky?
Well, to help you choose the best golf balls, considering your needs, we have curated a buyer's guide as well.
---
Titleist Velocity Golf Ball Review In 2021
Titleist strictly believes in maximizing performance, and with their latest velocity balls, you get more accuracy and distance. From their tour-level Pro V1 balls to velocity golf balls, you can pick the one that suits you.
The former focuses on feel and the latter on speed. With the velocity ball, you get unmatchable speed owing to its multi-layered strong core.
Our Titleist velocity review will tell you that you get maximum length with minimum spin with this new NAZ+ cover ball. Being decently priced, as a beginner, you can quickly get a feel of the game using it.
It doesn't offer much control around the green area, but you can aim for straight and higher shots with this ball. It's an excellent choice for any budding or even skilled player.
Main Features
In this section, we'll take you through every feature of this golf ball. All its main points have been highlighted for a better understanding.
Optimized Flight
With its multi-layered construction, it offers you high flight. There are 328 spherically-tiled dimples on its body. Also, the octahedral design ensures that you get longer carried shots with just a strike.
The shots aimed by you will also carry lower spin owing to the unique design. With a higher trajectory, the LSX core will also aid a more extensive distance delivery. The topography has been significantly enhanced on the outside.
NAZ+ Cover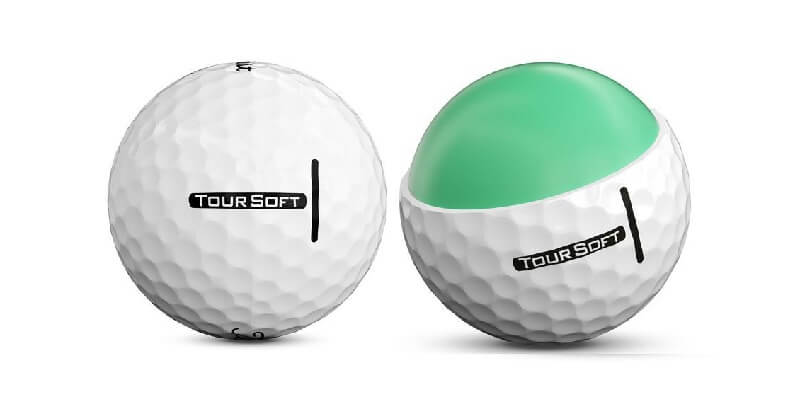 The latest design carries the NAZ+ cover that is much thinner and makes it glide smoothly in the air. It is a velocity ball, which adds to the distance factor, and you can aim for less spin. You also expect better green sidespin with the latest innovations.
Iron Stoppability
One feature to highlight in our Titleist Velocity review would be the iron stop ability of the ball. They have added more distance with every new velocity ball. This feature allows you more control over your shots, which were missing before.
As the hardness has been reduced to a degree, you can also handle the ball quickly. There were complaints of out-of-control shots with previous models, but now you're put at ease. You can now "get every yard," as the tagline suggests.
Distance And Spin
As mentioned before, you can now cover a greater distance with the velocity ball, 282 yards to be precise. With an extremely low long game spin and ultra-light design, you can also control it easily. The higher-speed LSX core only adds to it.
Color Options
Ball visibility is becoming an increasingly feature amongst all players. For this, the Titleist Velocity golf ball comes in a range of colors. You can select from matte green, matter pink, and even matte orange, apart from the signature white color.
These colors will accord you with better differentiation, and you can spot your high aimed shots quite easily.
More Details About Velocity
Just like the Titleist Velocity golf ball review suggests, the brand has outdone itself yet again. The price also lies within your budget, and you won't have to empty your pockets for it. It offers you great distanced long shots. Don't forget to learn about HEX Tour Soft vs Pro V1.
You cannot only aim for straight shots, but they'll also be more precise with reduced spin. The NAZ+ cover is airy, and light and this adds majorly to the spin feature. With a higher and angled trajectory, you can control the landing of the ball.
While it may not be the softest ball by Titleist, it indeed is the most cost-effective. The control around the green area is also better. Of course, you can't compare it to the Pro V1 tour ball, but you must realize that these two lie at very different price points.
Pros
The distance covered is huge with minimal spin.
You get reasonable descent.
Iron stop ability and better control.
High angled shots are made easy with better stability.
It's a very cost-effective ball for the Titleist brand.
Cons
The control could have been slightly better, but it's still great for the price.
The Titleist Velocity golf ball is a very cost-effective ball from such a premium brand. While it's not the best in terms of feel, you can easily cover large ranges and shots with this ball. The high-speed core and fast cover will ensure that your skills are put on display!
Should You Buy It?
As you can gauge from our Titleist Velocity golf ball review, it has many features to offer you. From a longer distance to handling to a jaw-dropping price.
Do take a few minutes and check this one out for yourself. It will help you make a firm and confident decision. Also, you can check out its comparative analysis with other balls for a better understanding.
Check Titleist Velocity Price On Amazon
---
Titleist Velocity Golf Balls: Buyer's Guide
In golf, the ball is a predominant factor behind your success. With the right ball, you can master your skills with precision. However, selecting a ball is never easy, considering the plethora of choices that you have.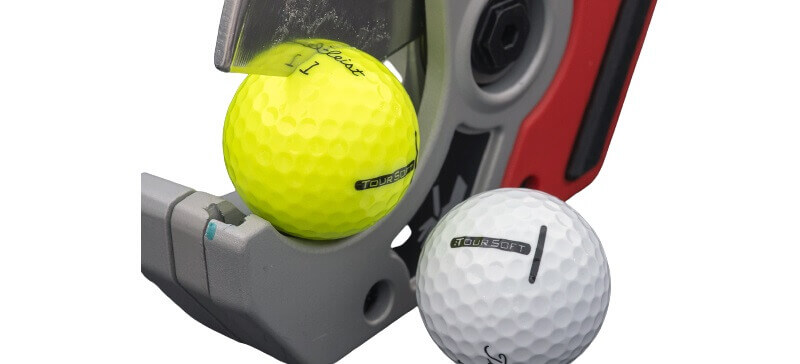 In this section, we have curated a thorough buyer's guide to help you select the best golf ball as per your needs.
Performance
Every player has different goals in mind. While some play professionally, others might play for recreation and fun. To pick out the best, you must analyze them as per your needs. Here are the various performance parameters for your convenience.
Distance: With their multi-layered designs, the distance-specific golf balls are firm. They have giant rubber centers and cover long distances with minimum spin. The Titleist Velocity golf ball is one such ball.
Feel: Compression and feel are interrelated. The more compression your ball has, the softer it will feel. With a soft body, the impact on its body increases, and as a result, you can aim for straighter shots. The spin will be minimum and flights will be longer too.
Spin: Spin balls are favored amongst experienced players due to the control they offer. You can control the shots into the green area with a better range of spin. You can also curve them with practice, and the game will more or less be in your hands.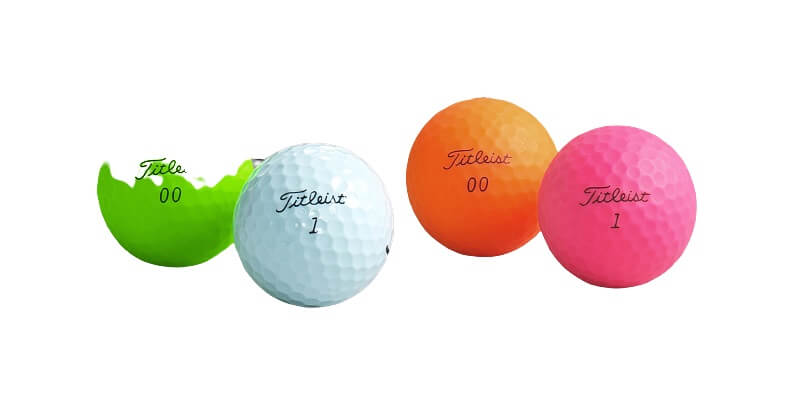 Spin
As you must have perceived from our Titleist Velocity golf ball review, spin is a critical factor in golf. There are majorly three types of spin offered to you, and each has its functionality. You must understand your strengths and areas of improvement as a golfer to make a decision.
Low Spin
If you aim for straight shots into the air, these balls are ideal. While the distance traveled by low-spin balls is limited, they offer you an increased roll. With some practice, you can derive the most out of them and learn to curve.
Mid Spin
These are situated somewhere in the middle in terms of spin. The Velocity golf ball by Titleist also lies in this category. You'll get both, feel as well as distance. With respect to the brand, you can get varied textures and compressibility.
These are the most widely-used golf balls due to their high functionality and utility. Also, you can get mid-spin golf balls from any brand or manufacturer due to their high demand.
High Spin
Here, spin means in-air spin while the ball reaches its destination. As high-spin balls involve some backspin, the distance covered will increase and result in longer and sturdier shots.
If you have a problem concerning out-of-control shots, these can come to your aid. These balls enhance the backspin over draw-spin balance and create more controlled shots for players.
Construction
The layers in a ball and the material used for its construction are the factors that play a huge role in its performance. Earlier, they made golf balls out of feathers. However, with technological development and innovation, synthetic balls are now favored. The layers of a ball impact the spin, speed as well as distance. 
One-layered
You probably won't find these balls in a premium golf club. These are inexpensive and provide basic functionality like spin, and are made of Surlyn. With the lower level of compression offered, you can expect to deliver average results.
They have regular dimples that don't offer any layers of spin separation. However, these can help you train amateurs during the starting phase. Even children, for that matter, can utilize these balls.
Two-layered
It's typically not very soft, but it's a favorite amongst beginners. With its firm body, the two-piece or two-layered golf ball is quite durable. It has a solid and sturdy core with a blended outer cover for a more robust and cut-proof body.
However, you must avoid going for the harder and cheaper versions as they don't deliver outstanding results. The plastic material is not of good quality and won't survive the test of time.
Three-layered
These balls will prove to be quite effective and will assist you in a good game. You'll typically find these with a Surlyn or a Balata-like cover. Also, the body is made of a liquid core or solid rubber.
These are also much softer than the two or three-layered golf balls and allow for a better spin. As more layers are added, the spin will increase, and with this ball, you'll just get started.
Four-layered
The best manufacturers like Titleist strive to incorporate as many layers as possible to offer precise spin separation. Each layer serves its purpose, and the four-layered ball will have a softer body. The middle layer is a significant addition to this ball and ups its game in terms of distance.
The rubber center gives you distance and stability, and the inner cover offers you a better strike and roll. A good manufacturer will provide around 300-400 dimples on the outer body and a softer feel.
Five-layered
These balls are understandably the latest additions and will offer you a premium-quality golfing experience. TaylorMade made the first five-piece ball in 2009, and there has been no looking back since then. You'll find them in every star-studded golfer's kit.
With an added layer, it provides an even better spin separation. The rubber core and the urethane outer cover encase three-layer in-between. All three layers react to strikes and your swing speeds to get the maximum impact.
Standing Out
Golf is also a leisurely and luxurious game for many, so why shouldn't your golf balls stand out? Here are few balls that cater to such needs.
Personalized: Almost all manufacturers offer customized golf balls. You can get your name printed or engraved on them for a personal touch and differentiation. You can also gift such balls to avid players and add personalized messages and quotes to them. You can grab one of these on Amazon.
Visibility: Golf courses are pretty massive, and it can get challenging to spot the balls. Even skilled players, these days, prefer high-visibility balls. Bold patterns and colors are favored, and Titleist also offers many balls in fluorescent for this reason.
Budget And Pricing
Of course, golf balls can be expensive, and we must include this factor in the buyer's guide. You can get a wide range of golf balls from the same manufacturers that are priced very differently. In this context, the Titleist Pro V1 is one of the costliest, and the Velocity golf ball is much cheaper.
Being a passionate golfer doesn't mean you have to spend big bucks and boast. There are plenty of decently priced balls or ball packs for you to select.  Besides, you will lose quite a lot of them; it's best to buy packs of a dozen as beginners.
---
Titleist Velocity Golf Balls Review: FAQs
No one can deny the effect of a golf ball on any good game. So, it's quite natural for you to have questions still and be skeptical while selecting a ball.
To solve this dilemma, we have answered some of the most frequently asked questions about Titleist golf balls in this section. Read on to make the most informed decision possible.
✅ Are Titleist Velocity Golf Balls Soft?
The latest models of the velocity golf balls by Titleist are softer and bigger than the previous two versions. However, you can compare it to the Tour Softballs by Titleist in terms of softness.
The velocity golf balls are made for speed and distance, and they deliver just that.
That being said, the LSX core is still softer than many other balls on the market that provide you velocity. It offers you great control and better command over your game
✅ Is the Titleist Velocity a Good Golf Ball?
The Titleist Velocity ball is one of the best and the longest balls they have to offer. Even though you don't get as much spin, the ball is a little firm.
As a result, it will give you what it promises, and that is speed. To add to that, these are also very cost-effective and one of the least expensive ones.
✅ Which Titleist Golf Ball Goes the Farthest?
The Titleist Velocity is undoubtedly one of the best golf balls when you think of distance. It's meant to cover large distances in a concise amount of time.
Even the Pro V1 is terrific in this feature. However, they are at very different price points, and the Velocity golf ball is much more cost-effective.
---
---
Conclusion
As you must have inferred from our Titleist Velocity golf ball review, this ball has many strengths. The distance can cover, and its speed speaks for its quality and great make. With Titleist prioritizing innovation and enhancements over anything else, this ball is much better than previous versions.
To top it off, apart from covering 282 yards on average, it's also one of the cheapest in terms of price. If you're on a budget, this ball is a great choice and will offer you a range of benefits. Grab Titleist Velocity from Amazon.
However, if golfing is your passion and you can afford to opt for a hefty price, the Pro V1 by Titleist is also great.
Happy Golfing!
---
Related Posts
Last update on 2022-04-03 at 13:20 / Affiliate links / Images from Amazon Product Advertising API