As a mid handicap golfer, you have plenty to gain in terms of value and performance. Why? The golf balls for mid handicap golfers will compliment your style of play. At the same time, they're also inexpensive.
In this article, you can find the best golf balls that will sync with your mid handicapper style.
Expecting more feel around the greens? You must know that the balls are equally crucial to the clubs. If you want to take your performance on the course a notch higher, check out our top 7 golf ball choices!
Here are our 7 best golf balls for mid handicappers player 2021:
---
7 Best Golf Balls For Mid Handicappers In 2021
There are tons of brands that make the best cheap golf balls for mid handicappers. Picking a golf ball is not a straight word task, and that's precisely why we're here.
We've taken the time to review the best products in the market for you. Under each product review, there's a round-up of the pros & cons, features for your convenience.
1. Wilson Staff  DUO Professional Golf Ball
If you are a fan of playing golf, you've probably heard of Wilson. This brand has been catering to the needs of golf players for about 100 years. Whether you are a professional or a beginner, you'll find the perfect equipment at Wilson's. This Wilson Staff DUO golf ball is one of their bestsellers.
| | |
| --- | --- |
| Cover | Urethane |
| Dimple | 362 |
| Construction | 3-Piece |
| Compression | 60 |
| Best For | Low spin, more distance |
| Color | White |
| League | PGA |
| Brand | Wilson |
The Wilson Staff DUO golf balls appeal to a broad range of players. It carries a design that can maximize the distance. Having a compression rate of 60, this ball can impress most mid handicappers. Also, you don't have to worry about the cold weather when you're playing with this ball.
We also noticed that this golf ball is remarkable softer than most Tour balls. The DUO professional also boasts of creating 6% more spin than its predecessors. Thanks to the ultra-thin urethane cover, this ball has more control and spin.
The manufacturer has also tried to offer a better trajectory by improving the dimple patterns. Considering all these features, we say that this golf ball is a steal deal.
Features
362 seamless dimple pattern
3-piece golf ball construction
60 compressions
Mid-hardness ionomer mantle layer
Ultra-thin cast urethane cover
More About Wilson Staff DUO
Despite having all the top-notch features, the Wilson Staff DUO golf ball has modest pricing. Wilson has done an exceptional job of maintaining low compressions in this golf ball.
However, this ball does not have a tour-level spin-off, which can be a disappointment for many. Check the current price of Amazon by clicking here.
Pros
Ideal for slower swing speeds
the cover is stylish and aesthetical
Exceptional performance in cold weather
Cons
Lacks tour-level spin-off wedges
This golf ball is apt for all mid handicappers. Along with concrete aesthetics, it can deliver outstanding performance and value. Recreational players who seek low compression should go ahead and grab this game-changer. Also, if you prefer low swing speeds, this ball is the answer.
Buy Or Not To Buy?
Throughout the years, Wilson has been offering golf players nothing but the best. This Wilson Staff DUO golf ball is one of their bestsellers. What's more, these golf balls are power-packed with features at an unbelievable price.
There's one more thing about this golf ball that ought to shock you. This ball is the 2019 Golf Digest Hot List Gold Award winner.
---
2. Callaway Chrome Soft Golf Balls  
2020 was a pretty good year for Callaway golf balls. The Chrome ball ticks all the requisite boxes to qualify as the best. Of the tee, it can offer a noticeably strong ball flight. Thanks to its Dual Soft Fast Core, accuracy and distance won't be a problem.
| | |
| --- | --- |
| Cover | Soft Urethane |
| Flight | Straight |
| Feel | Softest |
| Performance | Tour |
| Forgiveness | Best |
| Long Game Spin | Low |
| Short Game Spin | High |
| Best For | Distance & Spin Control |
| Brand | Callaway |
| Buy Now | Check Today Price |
This ball has an ultra-soft feel, which most of us will appreciate. This soft feel will create a slightly muted sound when putting and chipping. You'll be glad to know that these balls have a speed that can match that of a premium category ball.
You can combine the Triple Track option with the Odessey Triple Track putter. The Graphene Dual Soft Fast core promotes higher distance and more speed.
The low compression allows the ball to deliver better results in the green. Don't forget to learn about the Chrome Soft vs Pro V1.
The ball has better forgiveness on most off-center shots. Speaking of its durability, the firmer outer core handles abuse surprisingly well. Many users also claim that this ball is efficient in reducing drag, which enhances the distance.
Features
Soft Urethane cover

High-speed dual mantle system
Optimized aero design
Hex shaped dimples
Truvis pattern
Larger Graphene-Infused Dual Soft Fast Core
More About Chrome Soft
We saw that this product offers a similar distance to the Titleist ProV1 and TaylorMade TP5 balls. You can also expect a mid-spin from this golf ball.
Most golf players crave a softer ball for better speed and control. This golf ball can offer both power and speed because of its super soft feel. You can grab one of these on Amazon.
Pros
Truvis pattern for easier tracking and locating
The exceptional feel of the ultra-soft cover
Dual Soft Fast core allows more distance.
Cons
A bit on the expensive side
The Callaway 2020 Chrome Soft Golf Balls are one of the best in the market. Though costly, these balls are an absolute bang for the buck. Within a short period, these balls have managed to grab the attention of golf fanatics. It also deserves some extra points for distance and durability.
Buy Or Not To Buy?
Even though these Callaway balls are super soft, these balls can take a good beating any day. These golf balls also have colored options that allow easy spotting.
It's no surprise that this product has some brilliant customer reviews on e-commerce sites. With nearly a perfect star rating, we say that this golf ball is a must-buy for any mid handicapper.
---
3. TaylorMade Tour Response Golf Ball
After having excellent success with the Golf Project (a) golf ball, this brand decided to raise its standards higher. We would describe this golf ball from TaylorMade to be a tour-level golf ball.
| | |
| --- | --- |
| Cover | Urethane |
| Speed | Faster |
| Launch | High |
| Playability | Consistent |
| Construction | 3-Piece |
| Wedge Spin | High |
| Color | White / Yellow |
| Brand | TaylorMade |
| Best For | Distance / Feel |
| Buy Now | Check Today Price |
Though it does not hold a cost-effective price tag, the pricing is reasonable. Most golf enthusiasts will be excited to hear that ball has a 100% Cast Urethane cover. These covers tend to stick longer to the face of your club. Also, a Urethane cover has a softer feel.
Along with a soft feel, it also has an ultra-low 40 compression rating. Low compression allows the ball to travel more distance. Additionally, it's has a  3-piece construction.
The Speedmantle layer technology boosts the speed and energy of the golf ball. You can buy this super golf ball in high-visibility yellow or white color. We can safely assume that this golf ball has everything that a tour-level golf ball should have.
Features
100% Urethane cover
Crosslinking chemical reaction for better resistance
Effortless compression/tour technology
Speedmantle for enhanced energy transfer
322 seamless dimple pattern
Increased groove interaction
More About Tour Response
First things first, the manufacturer has taken a brilliant decision with the cover. At this price, most players would've settled for nothing less than a 100% Urethane cover.
The balls perform relatively better in terms of durability, speed, and distance than similarly priced balls. Also, be sure to read more about the TaylorMade TP5 vs TP5x.
However, we are a bit skeptical about its ability to deliver at high swing speeds. Mid handicappers with high swing speed should probably look for a better option. Grab one here on Amazon.
Pros
Softer feel and better durability
Apt for longer distance
Carries a sensible pricing
Cons
Not suitable for high swing speeds
All the technologies of this ball blend nicely to offer a great feeling. Is this product a bummer or a stunner? It is the latter due to obvious reasons. Durability, long-distance, soft feel, doesn't it sound like an all-rounder? We can vouch that these golf balls will enhance your play on the course.
Buy Or Not To Buy?
Low compression with a 1005 Urethane cover? It sounds like a dream to many golf players. If you're looking for such a golf ball, the TaylorMade Tour Response is your best bet. You can achieve more success on the course with these versatile golf balls.
---
4. Srixon Q-Star Tour 2 Golf Balls
Get ready to hear some compliments from your jealous co-players with these Srixon golf balls. The Q-Star Tour holds a spin skin coating and a Urethane cover. According to Srixon's claims, this coating offers 25% better softness than its precious balls.
By maintaining a low compression, these balls are also successful in cutting down driver spin. Without that dramatic spin, you will be able to hit from the fairway more frequently. The 338 dimples are a cherry on the top that also maximized lift and reduces drag.
The best part of this golf ball is the Energetic Gradient Growth Core. This new feature will provide you with lesser spin, more distance, and greater accuracy. If you are a bump-and-run fan, you'll be happy with the accuracy of this golf ball.
This product has all the bells and whistles of a perfect and premium golf ball by and large.
Features
338 Aerodynamic Speed Dimple Pattern
3-piece golf ball for moderate swing speed
Low compression core
Urethane cover
338 dimples
The advanced core structure for maximum distance
More About Srixon Q-Star Tour
Sixon has proved its excellence yet once again with this great golf ball. The Q-Star Tour golf balls have managed to become a mid handicapper's dream.
Plus, it is inexpensive, which is another selling point for this golf ball. The ball has a great flight in all wind conditions, and that's what we love most about it. You can grab one of these from Amazon.
Pros
Good value for money
Better distance than standard balls
Urethane cover allows tour-caliber spin.
Cons
Not playable for higher swing speeds
This golf ball holds itself stunningly well off the tee. If you wish for more control and spill with your wedges, this golf ball should be on your list. With so many features at this price point, the ball is a beauty. It can hold up to the requirements of any mid handicapper in the most efficient manner.
Buy Or Not To Buy?
Golf balls with a perfect rating seem to be a rarity these days. However, these Srixon balls have shattered all the competition. Along with having a long array of positive reviews, this product is a true performer. Besides, the price for a dozen is all set to shock you.
---
5. Titleist Tour Soft Golf Balls
One of the most notable features of this product is its core. Titleist claims that this ball has the largest core amongst the entire range. Do you know what this means?
It means that you can now expect a massive distance from this ball. You also need to thank the 342 octahedron dimples for the distance upgrade. 
Another positive aspect of this ball happens to be the design. Titleist combines the thin cover with a large core like a pro. This design gives power off the tee and better responsiveness. Additionally, the 4CE cover provides the optimal spin for a mid handicapper.
While most mid handicappers enjoy a soft ball, some might disagree. With a few putters and clubs, the ball won't feel very satisfactory. Its trajectory and flight are as perfect as any other ball. Don't forget to learn about the Titleist Tour Soft Review.
When you compare them with the Callaway or any other ball, they are 10 to 15 yards better. We also love the new side stamp design that is a visual treat. Even in windy conditions, this one has an impressive hang and a stable flight.
Features
Consistent flight and a penetrating trajectory
Responsive feel
Better short game control
342 octahedron dimples
4CE cover for enough spin
More About Titleist Tour Soft
The product deserves all appreciation for its unique design. The manufacturer has done a spectacular job on the distance and responsive feel.
Although the product has immoderate pricing, it still finds its place in many golf kits. You should also know that the golf ball can conduct itself in most weather. Grab Titleist Tour Soft Golf Balls from Amazon.
Pros
Excellent aerodynamics and performance
Ability to cover a longer distance
Stunning launch power
Cons
Possibly awkward with some clubs
This Titleist golf ball makes sure that you emerge victorious in every game. Everything boils down to personal preferences. It may not be very good at short-game spin, but you can deny the rest of its features.
Buy Or Not To Buy?
This golf ball can help you ace any game and every round. The Titleist Tour Soft Golf Balls are the jack of all trades. It has excellent aerodynamics, longer distance, and a soft feel, all in a single golf ball that is too at great pricing!
---
6. Bridgestone e12 Soft Golf Balls
This golf ball is one of the best Bridgestone golf balls for mid handicappers. These balls genuinely stand up to their name by being marshmallow-like off the wedge or putter. Average handicap, average swing speed, and all other average aspects do not imply that you can't find the perfect ball.
Speaking of a perfect ball, how about straighter drives and more yardage? It may sound impossible, but the Bridgestone Golf e12 Soft golf balls have made it real. With an active acceleration mantle, these balls have a boosting thrust.
You can rely on the Delta Wing Dimple pattern to reduce drag and achieve more distance. The enhanced aerodynamics also contribute to accomplishing more distance. Having a forged wedge, the ball has a muted sound without any clicks.
You will find the straight flight, speed, and low spin to be ideal for a long game. Off the driver, the ball maintains a low spin. This ball features a compression of about 50. Players with a swing speed under 105 MPH will find this ball to be useful.
Features
3-piece ball construction
Active acceleration mantle layer
105 MPH driver swing speeds
 Bridgestone's Delta Wing dimple pattern
Softer core for forgiveness and enhanced feel
More About Bridgestone e12 Soft
Your hunt for a durable golf ball will come to an end with this product. Along with durability, they also have modest pricing. Any mid handicapper will appreciate the ball's speed capabilities.
Although the product has a tough make, the cover may not be very durable. Some users might also face disappointment with the color options. Check Bridgestone e12 Soft Price On Amazon.
Pros
Solid and durable surface
Exceptional speed capabilities
Satisfactory launch power
Cons
The colors are a bit unappealing.
Covers are not prone to basic damage.
The Bridgestone lets you optimize the distance for a better play. Moreover, the Surlyn cover is a durable option for rugged use. You will also admire the drive of these balls with each shot. Though there are plenty of pocket-friendly options, this one certainly tops the list.
Buy Or Not To Buy?
You can play grand rounds on the course without spending top dollar on golf balls. Before swiping your card for another low-quality golf ball, know that these Bridgestone golf balls are penny-worth.
---
7. Snell MTB Black Golf Balls
All the mid handicappers should brace themselves to make this ball their go-to option. If you are skeptical about these balls, you can even try their test packs. There's a high chance that you'll end up purchasing the value pack after testing them.
The Snell MTB Black is an upgrade to the original Snell MTB design. It claims to offer 7% less compression core than its previous unit. There is nothing that you are not going to love about these golf balls.
The ball generates a low spin that will align perfectly with your mid-level swing speed. Preventing hooks and slices is another section where this product shines. This product strikes an excellent balance between performance and forgiveness.
We like how the compression works in favor of the average players. The moderately soft feel will catch every mid handicapped attention. Even with iron shots, you can expect these balls to stop on a dime.
These golf balls also understand the distance most average players desire. The compression rate of this ball is around 75-80. The Snell MTB Black has a Urethane encapsulation to enhance its overall durability.
Features
3-piece construction
Oustanding short game control
Lower compression allows more distance.
Cast Urethane cover
360 dimple pattern
Complies with USGA standards
1.6 pounds in weight
More About Snell MTB Black
Snell Golf has done plenty of features right with this MTB Black Golf Balls. One of the primary reasons to buy this product is its cost-effectiveness. Any mid handicapper will find the dimple pattern and construction to be impressive.
However, if you're looking for the best golf balls for mid handicap with high swing speeds, this one might disappoint you. You can grab one of these from Amazon.
Pros
Handles soft greens fantastically
Excellent distance for a 100 compression ball
Apt for players with low swing speeds
Cons
It feels a bit hard
Easy to lose
The Snell MTB Black Golf Balls did not leave any stone unturned to impress golf fans. This golf ball has made it possible to grab an inexpensive product without sacrificing performance.
This 360 dimple ball is going to help you ace your next Sunday golf game. The soft feel and long distance of this ball are the turning points.
Buy Or Not To Buy?
You can save a tremendous amount of money by buying these high-rated golf balls. The best part is that these products cost a quarter less than similar products!
---
Best Golf Ball For Mid Handicap: Buyer's Guide
It's is not an easy task to understand the anatomy of the golf ball. Even with golf balls, a precise science contributes to a successful round – speed, construction, dimples, and more.
The manufacturers pack some fantastic technology into the golf ball. You can use this buying guide to understand the essential features of a mid handicapper's golf ball.
Compression
What's the ideal compression for a mid handicap, and why is it so important? You might be having the same question in mind while buying a golf ball. When you try to strike a ball with force, having compression is a must for extra distance. You will require less power to play with a ball that has more compression.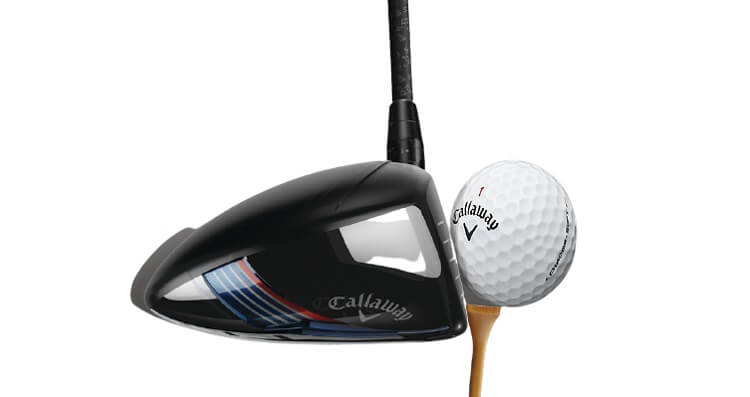 When choosing a golf ball, you should consider your compression requirements. If you have a strong swing, you probably don't need a ball with more compression. However, players with less powerful swings will require significant compression.
Construction
Why is the construction of the golf ball so important? It is because construction is one of the primary factors that affect the golf ball. It is a logical option to choose a type of ball that matches your skillset.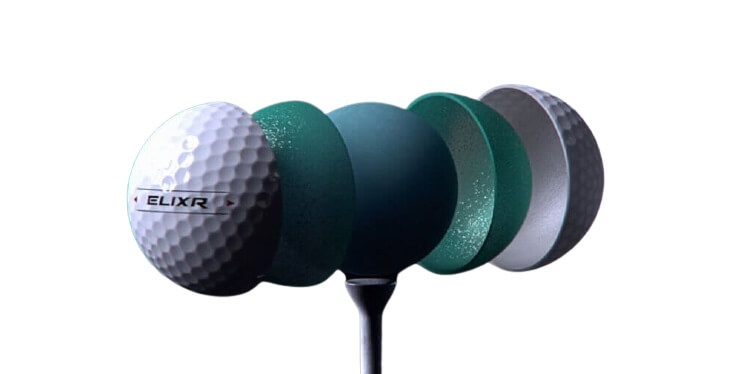 The construction of the golf ball ranges from 1-piece to 5-piece. 1-piece is the most simple one, whereas 5-piece is the most complex. Each piece has a different construction and serves a specific purpose.
If you are a beginner, 1-piece is the best choice for you. You should also know that cost of the golf ball rises with each piece.
Dimple Pattern
To help with the aerodynamics, the golf balls tend to have dimples. The arrangement and number of dimples vary from one ball to another. There's no specific placement or number of dimples that makes the golf ball better.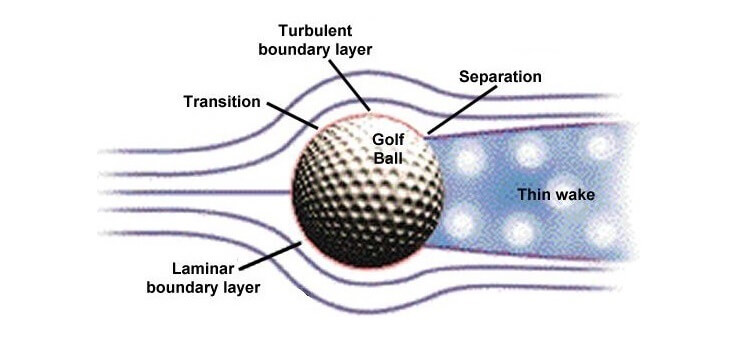 However, you can determine a lot about the golf ball by judging its surface dimple.  The dimples will minimize drag and produce a smoother flight. Balls with a deeper dimple pattern generate a higher spin.
A ball with shallow dimples has a better trajectory and offers a lower spin. So, as a mid-handicap player, it's better to choose the latter.
Accuracy
The multi-layered balls are the best if you demand accuracy from your golf ball. For mid handicappers, a multi-layered ball can be much more valuable. The different mantle layers in the multi-layered balls will offer much more control.
These balls offer the ability to sculpt and take better shots with an elevated feeling. So, if you're looking for the best golf balls for mid handicappers, the multi-layered balls are the ones.
Durability
Durability is an important feature to consider when it comes to golf balls. No one will be willing to waste money on something that cannot take a couple of rounds. A durable golf ball is long-lasting and is a valuable investment.
Fragile golf balls tend to get scuffed, smashed, and dinged. A golf ball that can withstand abuse is the safest buy. You can determine the durability by judging the quality of the ball's cover. The design of the ball also affects durability.
Spin
Do mid-handicap golfers require spin?
Of course, they do!
You must know that spin is a fundamental concept of physics. The spin is a factor that impacts the ball in almost all sports. It has a significant effect on how the ball behaves, moves, and travels.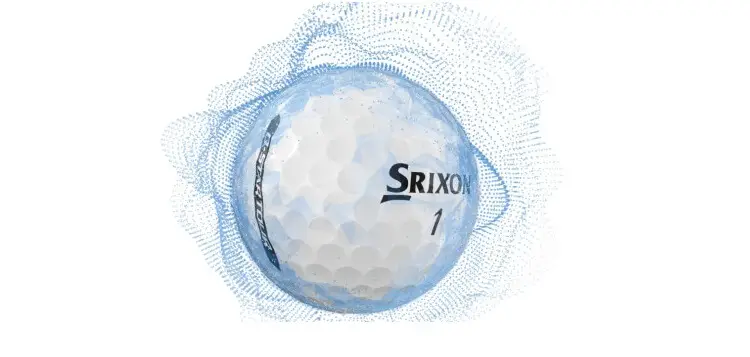 In a game of golf, spin is a subject of player preference. If you want to dictate the predictability of the ball, you can spin it. Spinning will help you comprehend the movement of the ball in advance.
More spin will also enhance the distance of the golf ball. It is a wise decision to pick a golf ball that aligns with your spin style and requirements.
Price
Most of us don't want to admit it, but the price plays a significant role in any buying decision. You must know that the price is not directly proportional to quality when it comes to golf balls. The less expensive balls with lower spins will help you keep your scores up.
It is wise to stay in sync with the budget as your game improves. In simpler terms, a scratch player should not buy high-end balls. In this situation, the balls are likely to wear off more quickly. As you improve, you'll be able to take better advantage of premium golf balls.
Best Golf Ball For Mid Handicap: FAQs
Are still some questions lingering on your mind about golf balls? We understand that buying the best golf balls for average golfers is a daunting task. In this section, you can find some frequently asked questions about such kinds of golf balls. Hopefully, these will clear the air and all the doubts you are having.
✅ What Exactly Is A Mid Handicap Golfer?
A mid-handicap golfer is a player who plays off a handicap between the range of 7 to 18. If you are a mid-handicap, it means that you're in good company.
Nearly half of the golf players fall into the mid handicapper category. A mid handicapper can play in the 80s every round and usually break 90 in a few games.
✅ Should a Mid Handicap Use a 2, 3, or 4 Layer Ball?
A golf ball with 2 or 3 layers is the perfect fit for mid handicappers. The choice of 2 or 3 layers depends upon the personal preferences of each player. A 2-piece ball offers straightness and distance. In contrast, 3-piece is better at delivering better control.
The 2-piece balls are also cheaper and long-lasting. However, if you want more control, a 3-piece ball it is. Players who often slice or hook the ball should stick to a 2-piece ball.
✅ What Does the Perfect Mid Handicap Ball Look Like?
Finding a perfect mid handicap ball is not as easy as it sounds. Technically, the answer to this question is subjected to personal playing styles.
However, some standard features will suit every mid handicapper. A durable ball that has a good spin and has shallow dimple patterns can be the right choice.
It does not mean that you'll not consider other features. The ideal ball should be multi-layered and have a 2-piece or 3-piece construction.
---
---
Conclusion
By now, you must have a solid idea of which golf ball to buy. The competition is tough, but the TaylorMade Tour Response managed to grab the top position.
First things first, this golf ball has a 100% Urethane cover. Along with that, the low 40-compression rating is another plus point. Having a low compression and durable cover allows the golf ball to generate higher speed.
If you are running on a budget, the Bridgestone Golf e12 Soft is an excellent choice. Without the right golf ball, all your tactics and strategies will go in vain.
---
Related Posts
Last update on 2022-04-03 at 13:20 / Affiliate links / Images from Amazon Product Advertising API