Do you want to add another driver to your collection? Perhaps, you are looking for a driver with the latest technology for improved performance. In this review, you will get your hands on the perfect driver that matches your swing speed.
When you get to choosing, you will realize how the market is flooded with numerous options, all claiming excellence. We have taken the time to pick out the top ones and review them for you. From a speed of 80 to 110 mph, we bring you all the best drivers for mid swing speeds!
Here is the 9 best driver for 85 mph swing speed in 2021:
In a hurry? Can't wait for the entire review? Check the best driver now!
9 Best Drivers for 85-100 mph Swing Speeds
The best drivers for mid swing speeds are the ones with a considerable adjustability quotient to meet your needs. These include loft, hosel, sole, etc.
Additionally, mid-handicappers like you must look for drivers that provide forgiveness. Read on to discover the best most-superlative golf driver out there!
Best Driver for 80-85 mph Swing Speed 2021
Are you looking for the best gear to improve your swing speed? While a speed of 80-85 mph is sufficient for recreational gaming and beginners, you sure want to up the handicap digits. Here are the three best drivers for 80-85 mph swing speed to help you master the swing!
1. Callaway Golf Mavrik Max Driver
Be it superior golf balls or clubs, Callaway is a brand that stands at the top of high-performing golf gear. It consistently strives for innovation, trying to make your gameplay better from every aspect. The Callaway Mavrik Max Driver is one such club that features state-of-the-art technology in golf drivers.
Features
AI-designed Flash Face SS20 promotes forgiveness and consistent ball speed.
The tweaked clubhead AI-powered titanium rib system produces a pleasing iron sound.
Boasts two interchangeable weights, 2g, and 14g, letting you gain maximum forgiveness or draw configuration.

Displays FS2S titanium construction—6g lighter than standard titanium promotes spin robustness, speed, and forgiveness.
More Details About Mavrik Max
What makes the Callaway Mavrik Max Driver stand out from the crowd are its two internal Jailbreak bars. They connect the sole and crown that significantly enhances ball speed. Moreover, this lightweight triaxial carbon crown promotes higher MOI, reflecting considerable resistance, resulting in added forgiveness.
Pros
Full marks in looks and feel
Unique Jailbreak technology enhances forgiveness

The latest AI-designed construction guarantees consistent speed and accuracy
Cons
Falls in the higher price range
The Callaway Mavrik Max Driver is downright the best driver for 85 mph swing speed. It allows superb forgiveness, making your drives straighter and, overall, better.
Furthermore, it boasts cutting-edge AI-powered technology to take your game several notches higher. Not to forget, the top-notch titanium construction makes this driver perform excellently at mid-high swing speed.
Is It Worth Buying?
Owing to its unique Jailbreak construction and latest technology, the driver is relatively expensive. Still, if you want to watch your game thrive, the Callaway Mavrik Max Driver is perfect for you. It will help you minimize the slices and hooks, giving you a competitive edge on the course!
---
2. TaylorMade M6 Driver (460cc)
TaylorMade is one of the go-to brands by the PGA tour players, and it meets their expectations quite well. The TaylorMade M6 Driver is another excellent production of this brand, designed to add speed and distance along with forgiveness. It may be a high-priced option, but the superior performance and stability provided are truly unmatched.
Features
The Inertia Generator featuring carbon-fiber crown construction promotes a higher MOI.
It comes with a revolutionary curvature face that minimizes side spins and encourages straighter shots.
Features an adjustable hosel to alter the loft by two degrees.
Its Hammer Head, the large slot, offers flexibility and enhanced ball speed.
More Details About TaylorMade M6
The superlative speed pocket technology of the TaylorMade M6 Driver sets a remarkable benchmark for all the drivers out there. It is especially injected with Tuning Resin to augment ball speed, greatly boosting the yard coverage. Moreover, you can attain this maximum speed without crossing the legal mark.
Pros
The wider sole provides a relatively expansive sweet spot
Unparalleled increase in speed, distance, and enhanced stability
The latest design minimizes side spins, promoting considerably straighter shots
Cons
Limited adjustability options
The TaylorMade M6 Driver offers a host of benefits in terms of forgiveness and distance. Its aesthetically pleasing design, along with an extensive sole, makes your game enjoyable and easy.
That said, it only offers hosel adjustability, lacking in the tuning of other aspects. Nevertheless, the driver provides superior stability and boosts your swing speed to unprecedented degrees!
Is It Worth Buying?
If you want to enjoy maximum forgiveness alongside faster speed, the TaylorMade M6 Driver is ideal for you. Additionally, it boasts an Aerodynamic Carbon Sole and a speed-injected twist face, which are some absolutely unbeatable features. It is outright one of the best drivers for 80-85 mph swing speed.
---
3. Cleveland Golf Launcher Turbo Driver
Though Cleveland may not be the first brand that strikes your mind for drivers, it provides brilliant options for consistency. The Cleveland Launcher HB Turbo Driver is excellent for easier launches and speeding balls, perfect for golfers with mid swing speeds. Additionally, it helps to correct multiple swing faults and enhance performance.
Features
It comes with the latest turbocharged cup face that offers higher COR over an extensive impact area.
Hi bore Crown is redesigned to lower the center of gravity by 2.2mm, resulting in improved launch conditions.
Features ultra-light hosel without adjustment that provides added forgiveness, perfect for improving your off the tee gameplay.
Deep weighting technique to save overall mass for increased MOI that augments speed.
More Details About HB Turbo
Its intelligent cup and shaft designs are what make the Cleveland Launcher Turbo the best driver for 85 mph swing speed. The all-new cup face provides improved consistency on off-center strikes, tweaking up the ball speed.
Whereas, is uniquely designed MIYAZAKI C. Kuma shaft has its CG relocated towards the grip. Therefore, it can allow additional weight in the head for better MOI without disturbing the overall CG.
Pros
Helps prevent slices
Increased COR enhances the ball speed and distance covered
Ultra-light construction promotes higher launch and augmented forgiveness
Cons
Considerably loud iron noise
With a relatively lower price tag, the Cleveland Launcher HB Turbo Driver significantly aids your launching and forgiveness.
Its sound and offset address may not be top-notch, but the overall ease of use makes up for the flaws. Additionally, its shaft and head both feature the latest technologies in the build and design.
Is It Worth Buying?
If you want to have a fun and immersive game, the Cleveland Launcher HB Turbo Driver is totally worth it. More so as it provides extensive distance and ball speed along with considerable forgiveness. So, if you are struggling with inconsistency, stability, and other swing faults, this driver is for you!
---
Best Driver for 90-95 mph Swing Speed 2021
One of the most vital considerations in the best drivers for 90-95 mph swing speed is the shaft. You need a regular to stiff iron for straighter tee shots. Apart from that, a loft landing between 9°-11° is the ideal one. The added loft gives you more forgiveness and accuracy. Read on to check the three best drivers for this swing speed.
1. Intech Non-Conforming Behemoth Driver
Though illegal due to its 520cc clubhead, the Intech Non-conforming Behemoth Driver offers a jaw-dropping long drive. It lets you take impressive shots off the tee with extended forgiveness. Plus, you can choose from its various loft and flex options that match your swing speed and style.
Features
The 520cc clubhead makes for a sizeable face area.
Features a high MOI design that enhances the sweet spot for supreme forgiveness.
A lightweight graphite shaft is ideal for golfers with a swing speed of 90-95 mph.
It comes in two loft angles—10.5° and 12.5° for enhanced launch.
More Details About Behemoth
The ultra-large face cup of the Intech Non-conforming Behemoth Driver is sure to provide consistent shots. Its extensive sweet spot lets you hit perfect, long drives that you always wished for. Additionally, it proves to be one of the best drivers for 90-95 mph swing speed by offering significantly high forgiveness.
Pros
Lightweight and easy to handle

Considerably budget-friendly prices

Sizeable clubhead ensures long drives and boosted forgiveness
Cons
Overall, Intech Non-conforming Behemoth Driver is excellent for longer drives. It lets you work on your speed and distance, as well as improve your shots by providing higher forgiveness. That said, it may be a little too delicate and end up breaking. Still, given the cheap bargain, it is totally worth a try.
Is It Worth Buying?
Despite being illegal, the Intech Non-conforming Behemoth Driver is perfect for practicing and friendly matches. It lets you build the confidence of performing well by providing forgiveness and adding considerable coverage. Moreover, it has a lightweight shaft and an impressive aerodynamic design!
---
2. TaylorMade SIM MAX Driver
A driver that effortlessly increases speed without exceeding the legal range is almost perfect, and the TaylorMade SIM MAX offers just that. Even though the driver has an additional 20g weight, it is present at the rear of the club, preventing imbalance. This aspect only adds to the superior forgiveness of this driver.
Features
Boasts a multi-material construction with steel, carbon, and titanium, with stable weight distribution in the head.
The new design exhibits an impressive Aerodynamic Asymmetric Sole along with Inertia Generator.
Has a relatively large clubhead size of 460cc for a better sweet spot and a 2-degree loft sleeve for adjustability.
The twist face of this driver is designed to correct hooks and slices, providing straighter shots.
More Details About SIM MAX
The unique speed injected technology, and the functional aerodynamic asymmetric sole makes it the best driver for 90 mph swing speed. The driver features the maximum possible speed within the legal limit, letting you achieve longer drives. Furthermore, it generates inertia, increasing the MOI for better forgiveness.
Pros
Super-extensive yardage with ease
It prevents mis-hits and enables straighter shots
Balanced weight distribution for minimum CG and boosted MOI
Cons
Prices are unusually high
From loft adjustment to the corrective face angle, the Taylormade SIM MAX driver offers several key advantages. Plus, with the speed pocket feature, you can expect to have an overall boosted gameplay with this driver. Though this gear may be too expensive for some, its unique construction and technology make up for the price.
Is It Worth Buying?
If you are looking for flawless performance in terms of added distance and speed, the Taylormade SIM MAX outright wins. Additionally, its large clubhead offers remarkable forgiveness to avoid any mis-hits. Not to forget, its overall construction further adds to its superlative functionality!
---
3. Cobra Golf Ladies F-Max Driver
Lightweight drivers give you better control on the drive and instantly level up your swing game. The Cobra F-Max driver features lightweight construction, increasing the distance and ball speed. Thus, it falls among the best drivers for 90-95 mph swing speed.
Features
From the head to the shaft and the grip—this driver is lightweight through and through.
It features heel weighting that lets you gain control over the drive and offer consistency by increasing MOI.
The gap wedge and sand wedge have a special design, providing greater control around the greens.
It features PWR ridges that help you align well with your target while also adding force to the all.
More Details About Cobra F-Max
What is unique about this driver is its superior offset design that allows for a boosted draw bias. Moreover, it will help you close the clubface on impact, preventing rightward tendencies. Thus, you can find more fairways seamlessly and enjoy the forgiveness,
Pros
Ultra-light construction boosts usability and adds speed
Back weighting provides better consistency in drives
Large clubhead and face allow maximum forgiveness
Cons
The extra light weight may hamper accuracy
The Cobra F-Max is known for its super-light body that thoroughly improves your drive. Apart from adding notable yardage effortlessly, its well-curated weight distribution aids straighter shots. While its construction is most beneficial, it may also hamper accuracy for some. Nonetheless, it is a great driver for achieving stability.
Is It Worth Buying?
If you are looking for a driver to provide control as well as forgiveness, this is an excellent option. The Cobra F-Max driver is a quality gear, perfectly matching its price range. Overall, it helps improve your game without breaking the bank.
---
Best Drivers for 100-110 mph Swing Speed 2021
The swing speed of 100-110 mph falls in the mid-high range. In this case, you cannot do well with a standard shaft. You must look for a mid-length shaft of around 44.5 inches along with a relatively lower loft angle (9°-11°). Additionally, a heavier club will be ideal for you. Read on to check the three best drivers for 100-110 mph swing speed.
1. Callaway Men's XR Driver
A known leader in the golf industry, Callaway brings yet another flawless gear—the XR Driver. It is designed to improve your swing speed along with providing longer drives. Thus, it proves to be the best driver for 100 mph swing speed. Read on to learn more about this lightweight driver's key aspects.
Features
Its OptiFit hosel allows you to tweak the loft angle 1° weaker and 2° stronger.
The R MOTO face technology decreases the face weight, delivering a higher MOI and significantly increasing the ball speed.
It comes with the Project X LZ50 shaft that is lightweight and provides a maximum load for better energy transfer.
Let's you choose between multiple lie configurations for better launch and longer distance.
More Details About Callaway XR
The Callaway XR Driver features a unique Speed Step Crown. The crown, along with the aerodynamic head design, instantly increases aero efficiency adding impressive speed. Additionally, it minimizes drag and turbulence for flawless swiftness.
Pros
It lets you adjust the loft for your gameplay

A lightweight face helps enhance the ball speed
Offers impressive forgiveness, converting hooks into acceptable tee shots
Cons
The face does not provide enough feedback on impact
With a highly competitive price, the Callaway XR Driver stands in the front row of speed-focused drivers. It is a lightweight gear that provides longer drives and praiseworthy forgiveness. That said, you may not find its feedback sufficient, even though it has an amazing feel and a lovely sound on impact.
Is It Worth Buying?
The Callaway XR Driver is a great buy and does most of the work for you. Make sure you choose the right loft, and its superb forgiving face will ensure straighter longer drives. Moreover, it has an attractive look, and the Speed Step Crown doesn't fail to add speed.
---
2. Srixon Z 585 Driver
If you are looking for a lightweight, speed-giving driver at reasonable prices, the Srixon Z 585 Driver is for you. It is one of the best drivers for 100-110 mph swing speed. Though the brand does not bag a lot of attention, it offers excellent launch and ball flight. It is a perfect option for all you mid to high handicappers.
Features
It comes with a Tour V.T Sole design for getting through the grass effortlessly.
Expect considerable forgiveness with its lightweight carbon crown that perfectly redistributes the weight and increases the MOI.
It has a permanent CG and loft to enhance forgiveness.
Added mass at the back area provides more power to the head.
More Details About Srixon Z 585
The Ti51AF face of this Srixon Z 585 Driver is undoubtedly its highlight. It is light, fast, and strong, allowing you to get the higher ball speed you wish to attain. It corrects your swing by forgiving the slices and also boosts your launching. Apart from that, the interior of the head features a thinner Speed Groove that enhances flexibility.
Pros
Provides excellent value for money
Perfect for gaining distance and the correct launch
It offers a considerably high forgiveness level
Cons
The non-traditional head shape may take time to get used to it
The Z 585 is a sweet deal designed for mid to high swing speed golfers. However, it does not offer adjustability functions and comes with a relatively different head shape that may take time to settle. Apart from these two aspects, you get straighter and longer drives, greater forgiveness on off-center, and excellent launch.
Is It Worth Buying?
The Srixon Z 585 Driver is a great overall deal as it offers a healthy combination of feel and superior forgiveness. Additionally, you get improved flexibility along with the perfect high ball speed. Needless to say, the driver gets full marks for the long drive as well!
---
3. Wilson Staff Launch Pad Men's Golf Driver
The Wilson Staff Launch Pad Driver is all about minimizing spin. It boasts higher launch angles, enhances carry distances, and focuses explicitly on eliminating slices. It is specially designed for those golfers who wish to improve their clubhead speed and prevent fade.
Features
From the head to the shaft and the grip—it is considerably lightweight, resulting in increased clubhead speed effortlessly.
It has an optimized hosel with added weight in the heel, counterbalancing fade bias.
Comes with an added 2° lie angle that keeps the club toe rotating and closes the face at impact. Thus, reducing the frequency of slices.
Has a 10.5° loft, a regular flex shaft, and Carpenter Custom 455 face.
More Details About Launch Pad
One feature that makes the Wilson Staff Launch Pad Driver outstanding is relatively high ball speeds and launch angles. That is, all because of its innovative Variable Face technology. Irrespective of the area of contact, you are sure to get excellent speed and launch.
Pros
Provides unparalleled addition to ball speed and yardage
Best for golfers who have rightward tendencies
Eliminates slicing and inconsistent drives, promoting straighter shots
Cons
Considerably loud, high-pitched sound on contact
From promoting super-enhanced speed to eliminating slices and fades, it is the ultimate driver for a swing speed of 100 mph. That being said, you can expect a notable sound from these heads on impact along with a high ball flight. Moreover, though it may not be perfect for higher swing speeds, it is super helpful for 100-110 mph.
Is It Worth Buying?
The Wilson Staff Launch Pad Driver is one of the best drivers for 100-110 mph swing speed. It launches quickly and provides exceptional forgiveness. Moreover, its amazingly lightweight enhances the feel and eases the swing considerably!
---
Best Driver for 80 mph Swing Speed: Buyers Guide
Have you already found the optimum driver from the best drivers for mid swing speeds review? While you may have found an option attractive, it is necessary to weigh features and compare all your available choices.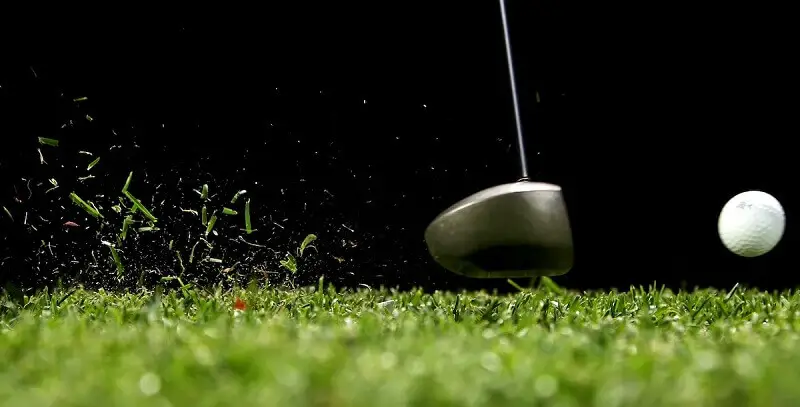 You must consider qualities like adjustability, shaft, speed and forgiveness, loft, and feel for choosing the ideal driver for you. Apart from these prime aspects, keep a check on the overall quality, build, and value you receive from the product.
Adjustability
One of the prime essential considerations in golf drivers is their adjustability features. The driver may already offer superlative performance, but tweaking it according to your requirement will only level up your game. Most of the drivers provide hosel adjustability for changing the loft angle.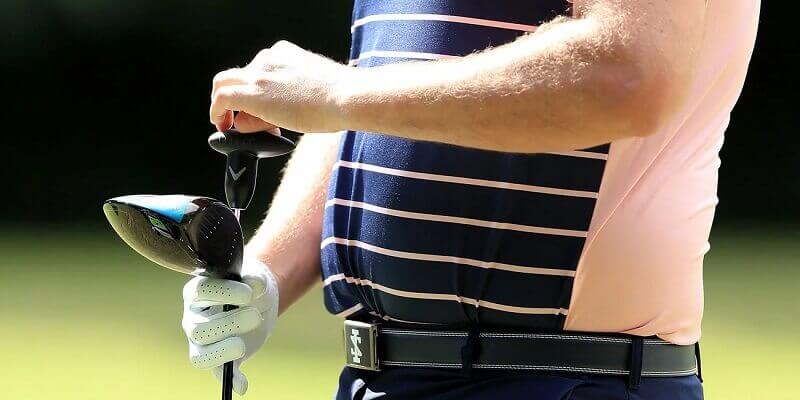 Apart from that, you can expect interchangeability in weight systems. Swapping these can allow you to choose between forgiveness and draw patterns. Also, it will let you make changes in the MOI, spin, and launch.
Shaft
From the weight to the length and looks—a driver's shaft design makes a great difference in your strike. It can affect your launch, yardage, as well as ball speed. Needless to say, it will also affect the overall look of your driver.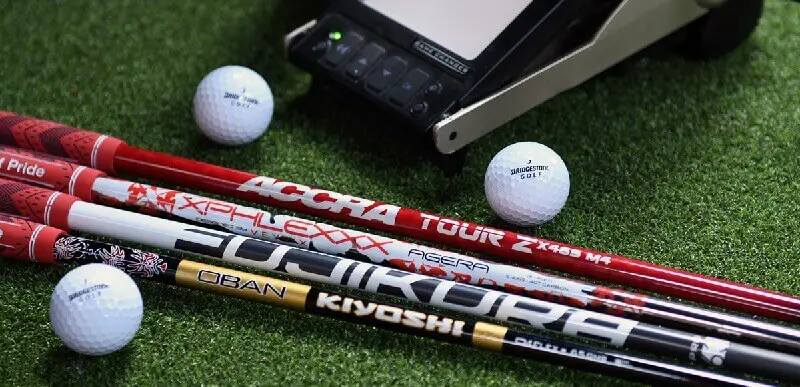 For golfers with mid swing speeds, the best shaft would be one with a mid-range weight. It will allow plenty of launch on all your shots. Furthermore, the shaft, which is more of a stiff flex, is a better option. Here are some more details on choosing the right shaft.
Speed and Forgiveness
While you may see most brands advertising their drivers to be fast and forgiving, that is not always true. A higher speed may lead to a compromise in the MOI, while enhanced forgiveness may lead to a slightly lower speed.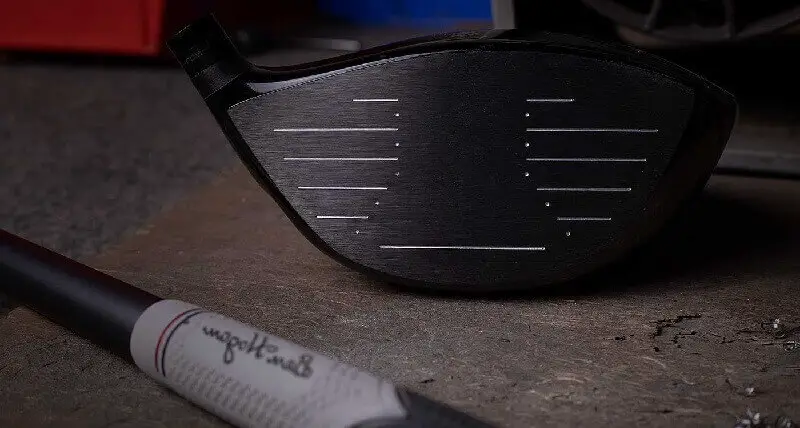 Apart from that, a higher forgiving driver may also add a little spin to the ball. Therefore, you must thoroughly weigh down these aspects to determine what you need more and what you can sacrifice. That said, forgiveness on off-center hits is actually essential for mid-handicappers to focus on their swings.
Feel
Do you like to receive feedback on your shot instantly? Well, that is why considering the feel of the best drivers for mid swing speeds is highly important. If you choose a relatively superior-performing driver, it will give you an immediate response to know whether you hit the center.
Once you get the feedback, you can accordingly adjust your fundamentals like the grip, posture, etc.
Loft
Choosing the right loft angle is extremely important to get longer drives. While you may think higher angles are better, that is only true for golfers with low swing speeds. Moreover, the current day drivers are designed such that loft angles of around 10 degrees or less are the best.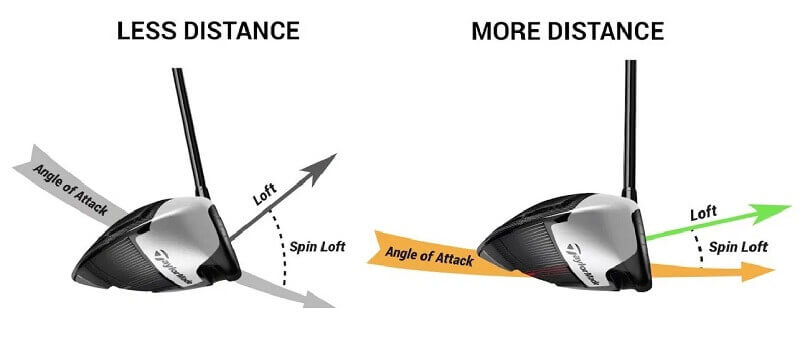 That is because a lower loft is better at providing energy transfer on impact due to a lower oblique angle. If you are still confused, here is why considering your driver loft is an essential factor.
Best Drivers for Mid Swing Speeds: FAQs
Choosing the best driver for mid swing speed is certainly challenging, and we understand that very well. That is why we bring forth a short section of FAQs that is sure to clear all your doubts.
✅ Will A Driver Lose Efficiency Over Time?
Yes, drivers do tend to deteriorate in terms of performance with time. After prolonged use, your driver will start to wear out. Resultantly, it will transfer lesser energy to the ball, causing a drastic decrease in distance. That said, you need not change your driver every year.
✅ What Is Better—A Stiff Shaft or A Regular One?
The correct type of shaft depends on your average yardage. For example, if your drive is around 250 yards or more, a stiff shaft is perfect for you. On the contrary, for drives of about 225-250 yards, a regular shaft is optimum. Moreover, most of the PGA Tour professionals also use a stiff or extra stiff shaft for better control.
✅ What is The Best Loft Angle for a Mid-Swing Speed Golfer?
If you have a mid-swing speed, the most optimum loft angle will be around 9 to 11 degrees. When you hit down on the ball, your loft is most likely to have a higher spin. Therefore, choosing a low loft angle will reduce the backspins and increase the drive length. You may also opt for a driver with adjustable loft angles.
Conclusion
The perfect driver for you may not be the best one for your fellow golfer. It all comes down to your specific performance in terms of speed, technique, and more. Still, the Callaway Mavrik Max Driver wins the battle of the best drivers for mid swing speeds.
Its prime benefit is that the driver features interchangeable weights to let you choose between forgiveness and draw. Additionally, its AI-designed flash face provides considerably accelerated ball speed, perfect for golfers wanting to add distance.
That said, if you want to go for a cheaper alternative, the Wilson Staff Launch Pad Driver is an excellent option. It is specially designed to provide speed and eliminate slices, proving to be one of the best drivers.
---
Related Posts
Last update on 2022-04-03 at 13:20 / Affiliate links / Images from Amazon Product Advertising API