Getting a basic understanding of your wedge type, the distance you can aim by using the approach wedge lofts, and the spin you create greatly affect your game. A-Wedge or approach is a reasonably new term included in the world of golf recently. 
The approach wedge, ordinarily known as the Gap wedge or A-wedge, has a loft of 51° to 53 degrees. This wedge gets added when pitching wedge is too much club on the golfer's approach to the green.
Few of them may have lofts as low as 46 and are preferred for precise shots when the golfers aim to hit the ball high and land it softly.
When it comes to covering the loft and the distance of the golf clubs, an approach wedge lies between sand and pitching wedge. In short, the pitching wedge has the lowest level of the loft as opposed to the sand wedge, and the approach wedge lies in between.
What is an Approach Wedge?
Approach wedge, as mentioned earlier, has a versatile structure that fits between a pitching and sand wedge. Certain manufacturers also refer to it as a middle or gap wedge and are most common among golfers at present. 
It has a loft rate of 50-54 degrees and can hit for up to 80 yards. If you add an approach wedge to your club, there are higher chances of the ball landing on the green.
 Additionally, you can customize the loft rate if you look for more height and backspin for your shot. 
Approach wedge is adaptable around the greens and gives enough spin to the expert and inexperienced golfers. Adding an approach to your club will raise the chances of the ball falling on the greens compared to other wedges.
What Degree is an Approach Wedge in Golf?
Approach wedge has a loft of around 50-54 degrees, and a few are as low as 46, depending on the manufacturers. The A-wedge is similar to a pitching wedge as they are mean to cover longer-distance pitches. 

The A-wedge is almost the identical type of club as the gap wedge, and it can have a loft degree of anywhere between 49° and 55°. 
However, the usual loft degree for the A wedge is 52°. To be sure about the degree of the A wedge, you should always check the manufacturer's specifications.
Below is a collated chart of the different wedge loft and distance that they can cover:
| | | |
| --- | --- | --- |
| Club | Loft (Degrees) | Distance (Yards) |
| Pitching Wedge | 46-48° | 70-120 |
| A-Wedge | 50-52° | 60-110 |
| Sand Wedge | 54-56° | 50-100 |
| Lob Wedge | 58-60° | 40-95 |
What are the Other Names of Approach Wedge? 
Commonly known as Gap wedge, Approach wedge has different names by different brands and golfers. 
As compared to any other club in golf, approach wedge has different names to it. The manufacturers for their version decide each of the names for the club. 
Below are a few acronyms and terms labeled in an approach wedge: 
AW
A-Wedge
Approach Wedge
G
Attack Wedge
Gap Wedge
D-Wedge
Utility Wedge
52°
50°
Benefits of Using an Approach Wedge
Approach wedges for your club are popular among golfers due to their versatility and high performance. The gap wedge, as we know, fills the gap perfectly between pitching and a loft wedge. 
However, are there other advantages of adding an A-wedge in your golf bag? Let's know more regarding this: 
Harsh Conditions
With an approach wedge, golfers can play their game hit the ball even when the grass is wet. You need not worry if it's windy, too, since it has a considerate amount of spin.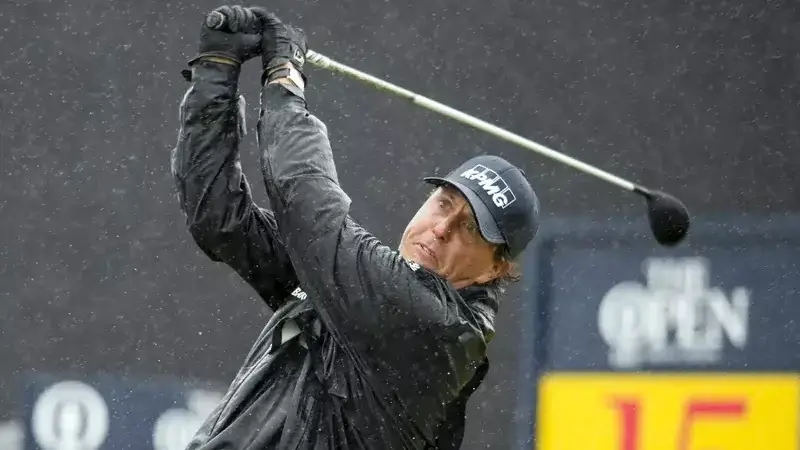 Compared to sand or a lob wedge, it is more efficient while playing in unfriendly weather conditions. With an approach wedge, you can cover a greater distance with a higher power. 
Hence, if you are an amateur, you can trust the approach wedge to save your game under any adverse conditions. 
Distance Covered
The approach wedge can cover around 60-110 yards and aim for soft greens from a distance. 
Loft Range
Approach wedge has a loft range of around 54 degrees, higher than a pitching wedge and lower than a sand wedge. This feature helps the golfers with shorter shots, higher spin, and soft landing.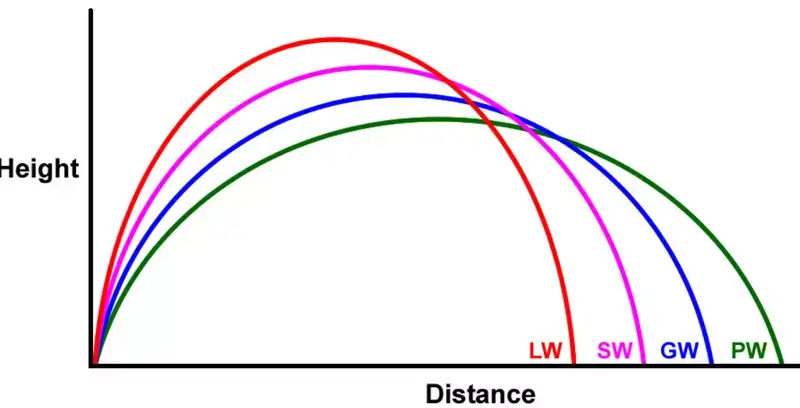 Consistency and Accuracy
With its ideal loft degrees and landing capabilities, the approach wedge is highly accurate with its shots. Golfers find it at ease to handle their game under any given conditions and obstructions. 
Distinct Design
The approach wedge gets constructed in a way to hit flat surfaces rather sandy. It has a flat bottom meant for hitting a shot off even and firm surfaces. As compared to the sand wedge, an approach wedge has a construction that is unfavorable for sand.
Best Approach Wedge to Buy
Now that you are aware of the uses of an approach, it is time to make a list of the best A-wedge in the market today. Depending on your requirements and experience in the game, you may pick the best that suits your budget:
Cleveland Approach Wedge
With up to 60 degrees of the loft rate, the Cleveland CBX approach wedge has built-in with advanced technology. Made with alloy steel, they provide enhanced performance to golfers, be they, beginners or experts.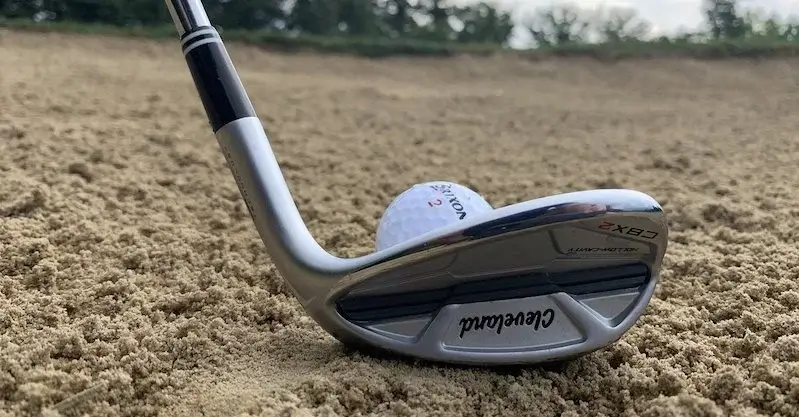 This particular version of the wedge is extra forgiving and adaptable. Therefore, it is the choicest buy for beginners and newbies. 
With its distinctive look and higher performance, it makes it a worth buy for all golfers today.
Check out the best Approach wedge of 2021 here: Cleveland Golf CBX 2 Wedge
---
TaylorMade Approach Wedge
These are the most talked-about brands due to their celebrity influence and high performance. It has a loft degree of around 52 degrees, which is customizable to up to 54 degrees.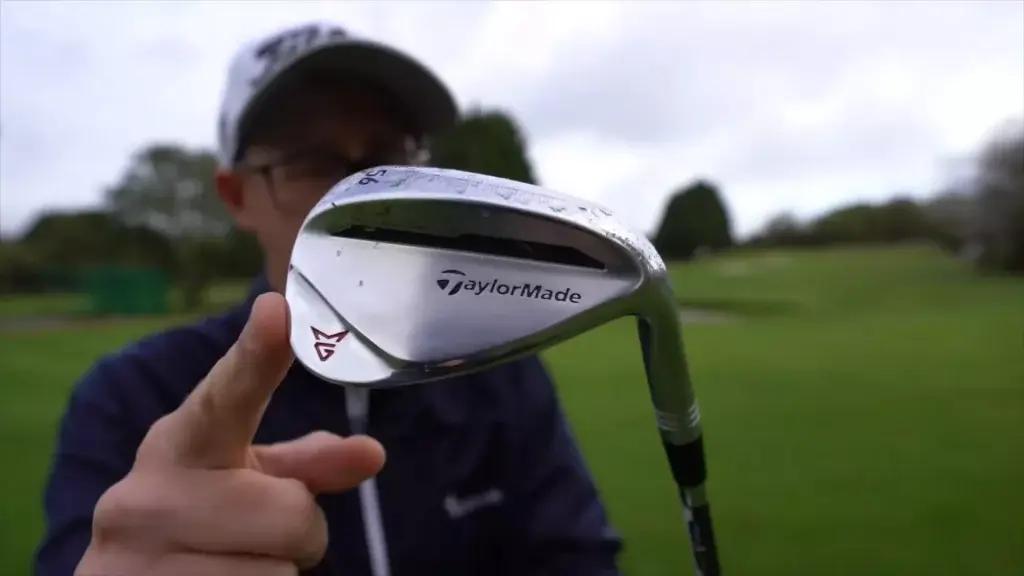 Ranging from their hi-toe to milled grand wedge, TaylorMade has some high-performance wedge offers great performance rates to golfers. 
One of the biggest disadvantages of this golf wedge would be its un-plated surface. Due to this, the wedge will reflect sunlight that can disrupt the vision of the golfers and ultimately ruin their game. 
They are a great pick for medium to low handicap golfers and offer you exceptional spin and accuracy of the shot.
Check out our best Approach wedge of 2021 here: TaylorMade Golf MG2 Wedge
---
Callaway Approach Wedge
Roger Cleveland, the expert himself, designed these superior golf wedges that are the epitome of quality and performance. The JAWS MDS version comes in well-crafted grind options to provide an exceptional golfing experience.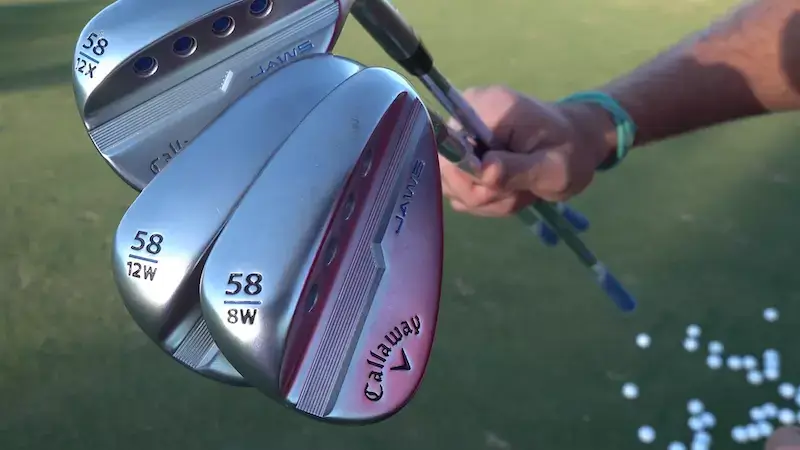 The approach wedge provides the sufficient spin needed for the shot. These wedges are forgiving, and a beginner most definitely can invest in them.
Check out our best Approach wedge of 2021 here: Callaway Golf Mack Daddy 5
---
Wilson Harmonized A-Wedge
These budget-friendly and high-performance wedges are a great catch for both beginners and pros. 
It provides apt balance to the player with maximum forgiveness and spin. Harmonized approach wedge is a great pick for beginners to practice their game on the greens.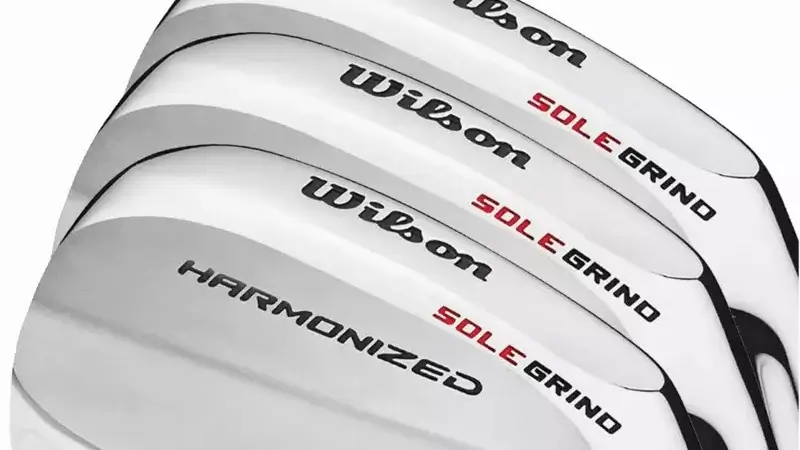 Therefore, if you are a novice aiming for 60 yards or below, Wilson wedge is the best pick for you. These approach wedges with specialized sole offer maximum accuracy and high-degree performance. 
 However, compared to other approach wedges in the market, these have finite features with a loft degree of 52-degrees alone.
Check out our best Approach wedge of 2021 here: Wilson Harmonized Wedges
---
What is the Highest Degree Wedge in Golf?
So does the loft degree affect the speed of your ball? Yes, the higher the loft degree, the higher the ball gets shot after you hit. Hence, if you expect your golf ball to fly high, you need to lay hands on a loft of 58 degrees or more. 
Lob wedges or LW have the highest degree of loft rate of 60-64 degrees. Golfers who need a higher offering golf club to create greater height and perfect spin than other wedges essentially use LW. 
Due to its higher loft degree, Lob wedges are apt to hit tricky and complicated shots such as flop and bunker shots. A lob wedge can give you the required spin with much ease, even if you are a newcomer or an amateur golfer.
Approach Wedge vs. Pitching Wedge – The Difference?
Today, golfers have different options available to choose between their desired wedges. Pitching and approach wedge are commonly used golf wedges today and have a few distinct differences. 
Loft degree: The pitching wedge has a lower loft with 46-48 degrees compared to an approach wedge with 50-52 degrees
Distance: A pitching wedge can hit the golf ball more than the A-wedge, covering 80-100 yards. 
Length: The length of the pitching wedge is greater than an A-wedge. 
Spin: The pitching wedge provides a lesser and lower spin as compared to the approach wedge. 
Approach Wedge vs. Sand Wedge – The Difference?
Approach and sand wedge have certain distinctions when it comes to their loft and spin ranges. However, if you aim for a perfect shot in the greens, carrying both clubs will be highly resourceful. 
So what are the differences? Let us dive in to understand better: 
Loft: The approach wedge has a lower loft degree compared to a sand wedge
Distance: The approach wedge can cover a longer distance to the green compared to the sand wedge. The sand wedge can cover only up to 60-100 yards. 
Spin: An approach spin gives a longer and lower spin, whereas a sand wedge gives a higher spin. 
Bounce Rate: The approach wedge comes with a design that gives more spin than a sand wedge that can give a moderate bounce level.
Surface: Sand wedges are experts in playing off rough surfaces and sand and hence recommended for bunkers. Approach wedge is not well-suited to play in harsh surfaces and conditions.
Approach Wedge vs. Lob Wedge – The Difference?
With the use of varied club wedges, you will cover maximum distances on a golf course. Approach and lob wedges have a few underlying differences, yet they work out best if used together.
So what are these differences? 
Loft: A lob wedge has the highest loft degree of 58-60, whereas an approach wedge has a lower loft degree of 50-52. 
Distance: A lob wedge can cover 40-95 yards, whereas an approach wedge can reach up to 100-120.
Is There a Difference Between an Approach Wedge and Gap Wedge? 
There are a few mixed reviews regarding the differences between an approach and a gap wedge. Few manufacturers believe both are the same kind, but others find some difference between the two wedges. 
Few brands or golfers prefer to call the wedges a gap, while others as an approach. So is there is a distinction? Well, the only difference they carry is the name given to them by the varied marketers. 
An approach wedge or gap wedge is best suited to fill the gap pitching and sand wedge for a perfect shot. With a loft of around 50-54 degrees with medium spin height, gap wedges can cover a distance of 60-110 yards. 
Today, few brands like TaylorMade utilize approach wedge as their symbol, whereas others like Cobra stick to the gap wedge symbol.
What exactly is a 52-degree wedge?
It is an approach wedge that caters to the distance and spin needed by golfers. They are lighter when as compared to a pitching wedge and provide ampler accuracy for each shot made by the golfer.
Compared to other degrees, a 52-degree wedge is the ideal approach wedge that you need to add n your golf bag. It offers adequate spin and distance to a smooth landing on rough surfaces with zero hassles.
This wedge bridges the gap perfectly between pitching and a sand wedge and can cover around 100 yards or even more.
What degree is a Nike approach wedge?
Approach wedges have a loft degree from 50-52 degrees and at times even lower. A Nike Approach wedge comes in 40 degrees providing the lowest golf rate compared to other approach wedges.
What three wedges should I carry?
The three most important wedges you need to add to your golf club are sand, gap, and pitching wedges. Few golfers opt for two and other more than that. The number of wedges that you may carry may entirely depend on your game and the external conditions.
An approach wedge does the job just right to fill the gap between pitching and a sand wedge. A-wedges have a loft angle ranging between 50-52 degrees and are best suited for a full swing.
Hence, the ideal number of wedges in their club is three- sand, pitching, and gap for beginners. A three-wedge technique with the pitching wedge of 46 degrees, a lob wedge of 58 degrees, and an approach wedge of around 52 degrees give enough liberty to the golfers.
Are gap wedge and approach wedge the same?
An approach wedge, commonly known as a gap wedge, is the same. The difference in names and the terms used for these wedges is due to marketing tactics used by different manufacturers.
It creates confusion between the different wedges and their purpose. Hence, many experts have recommended referring the wedges with the loft degree rather than different terminologies.
How far should you hit a 60-degree wedge?
A lob wedge, also known as a 60-degree wedge, provides you with a 60-degree loft. The loft determines how low or high you can spin the ball after shooting.
With a 60- degree wedge, golfers can shoot the ball higher rapidly and aim for a soft landing. The average distance a 60-degree golf wedge can cover is around 50-75 yards. It can vary depending on the speed and position of the ball aimed by the golfer.
Golf experts can hit a 60-degree wedge to 100 yards, whereas an amateur or a beginner golfer can hit around 30 yards. There are certain tips and tricks that golfers can apply to cover longer distances with a 60-degree wedge.
Conclusion
Opting for the right loft and wedge can be a bit complicated and a confusing business. However, once you are certain of your game strategy, you can decide on the wedge to add to your golf club. 
Approach wedge is a great addition and productive investment for your golf club. If you are looking for more approaches in the green with a smooth landing, then A-wedge can be your excellent golf companion. 
A wedge that can fill the gap between pitching and sand with ease can greatly help your game. Once you analyze the usefulness of this wedge, you will realize the myriad of benefits it can offer you. 
So, why wait for more? Get your set of approach wedge for your next game of golf to get your hit right and the ball spinning high.
---
Related Posts
Last update on 2022-04-03 at 13:20 / Affiliate links / Images from Amazon Product Advertising API